Exploring Alternative Art Supplies for Customers Outside the UK and Europe
Get the best art supplies no matter where you are with our curated list of alternatives for your favourite Colart materials.
Unfortunately, due to updates in trade agreements with Colart, we are no longer able to send certain art materials to customers outside the UK and Europe. But don't worry! We're dedicated to bringing you the very best art materials regardless of where in the world you are. We've put together a handy list of alternatives for international artists looking to source high-quality substitutes to their favourite Colart art supplies.
Recent updates to our trading agreements with one of our main suppliers mean that we aren't able to ship their goods to customers based outside the UK and Europe. This includes all materials from the brands Winsor & Newton, Liquitex, Conté à Paris and Snazaroo. We understand that this news will be particularly disappointing for international customers, as we know that lots of you enjoy using these brands. We want to reassure you that we stock plenty of alternatives that offer the same professional performance as the materials you're used to. Check out some of our suggested swaps below by reading on or navigating using the links below.
Alternatives to Winsor & Newton Watercolour Paint
Winsor & Newton Professional Watercolour Paint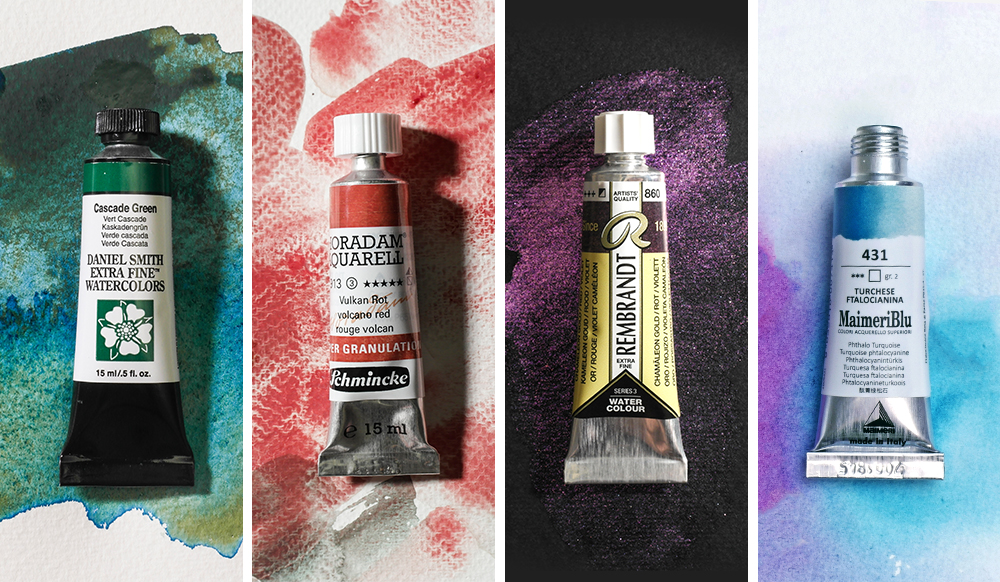 Discover four amazing alternatives to Winsor & Newton Professional Watercolour Paint that promise to deliver the same professional performance and quality. The first, Daniel Smith Extra Fine Watercolours, is a must-try for artists looking for a wider colour selection, with over 200 colours to choose from. Schmincke Horadam Aquarell offers a standard range, as well as Super-Granulating Watercolours, perfect for artists seeking to experiment with texture. You can see what we thought when we put them to the test. Rembrandt Artists' boasts an exciting range of specialty colours, including Chameleon, Spark, and Iridescent colours, ideal for artists seeking to create pearlescent effects. Lastly, MaimeriBlu offers a unique range of colours made from single pigments, perfect for artists interested in exploring colour mixing and theory, minimizing the risk of muddy colour combinations. Take the leap and give these alternatives a try!
Winsor & Newton Cotman Watercolour Paint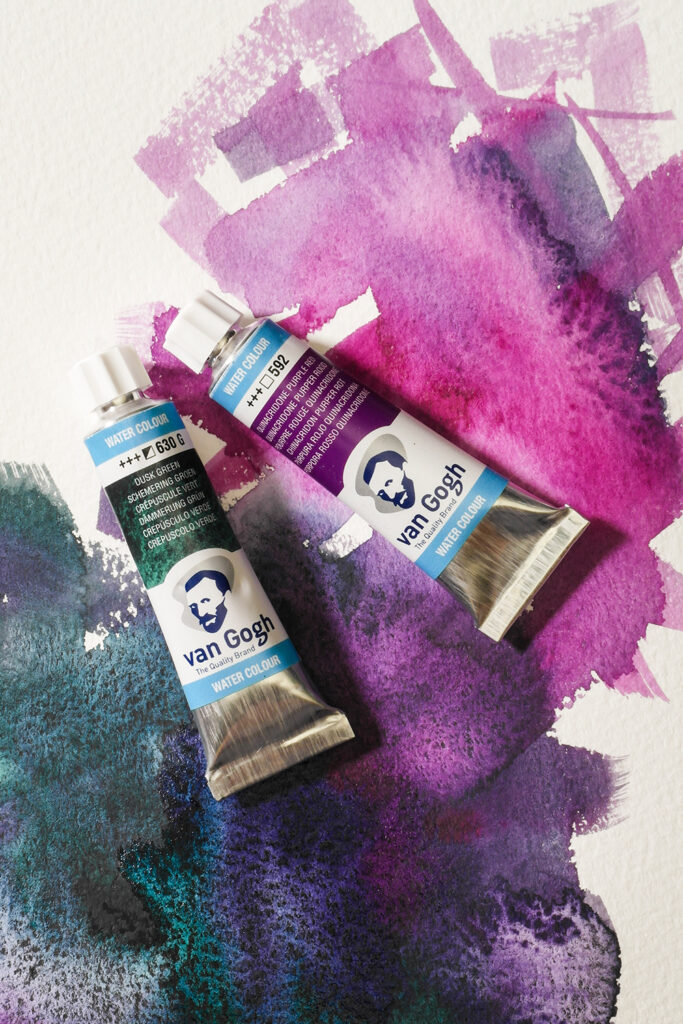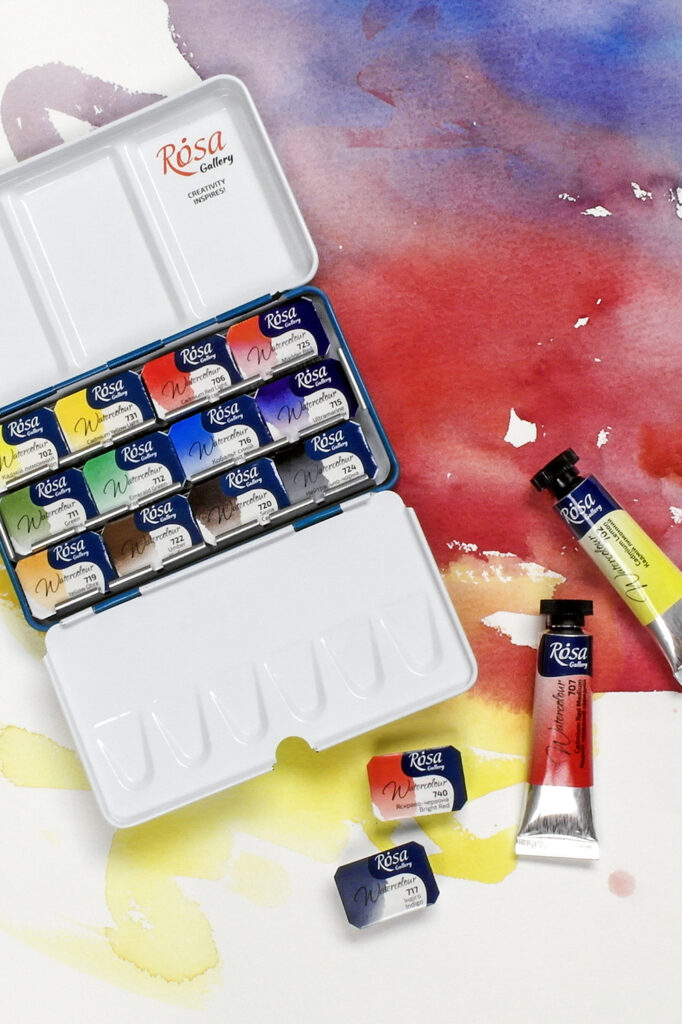 Expand your watercolour painting experience with two fantastic alternatives to Winsor & Newton Cotman Watercolours. Van Gogh Watercolours offer a broader colour selection, including 16 shimmering metallic, interference, and dusk colours. Rosa Gallery Watercolours, meanwhile, offer exceptional quality, matching Cotman in price but surpassing it in performance. They're the ideal choice for artists seeking a more affordable artist-quality paint. Try out these options for an upgrade in quality without breaking the bank.
Alternatives to Winsor & Newton Gouache
Winsor & Newton Designers Gouache
Unlock a world of vibrant and rich colour with Daniel Smith Extra Fine Gouache Paint, the ideal alternative to Winsor & Newton Designers' Gouache. Though new to the market, this brand has quickly become a favorite among artists who appreciate the quality that comes with the Daniel Smith name. Made to the same exacting standards as their watercolour range, these gouache paints offer some of their most popular colours. Straight from the tube, they deliver bold and opaque colour with just one application, or you can dilute with water to create delicate washes. Put them to the test and experience the magic of Daniel Smith Extra Fine Gouache Paint.
Alternatives to Winsor & Newton and Liquitex Professional Acrylic Paint
Winsor & Newton Professional and Liquitex Professional Acrylics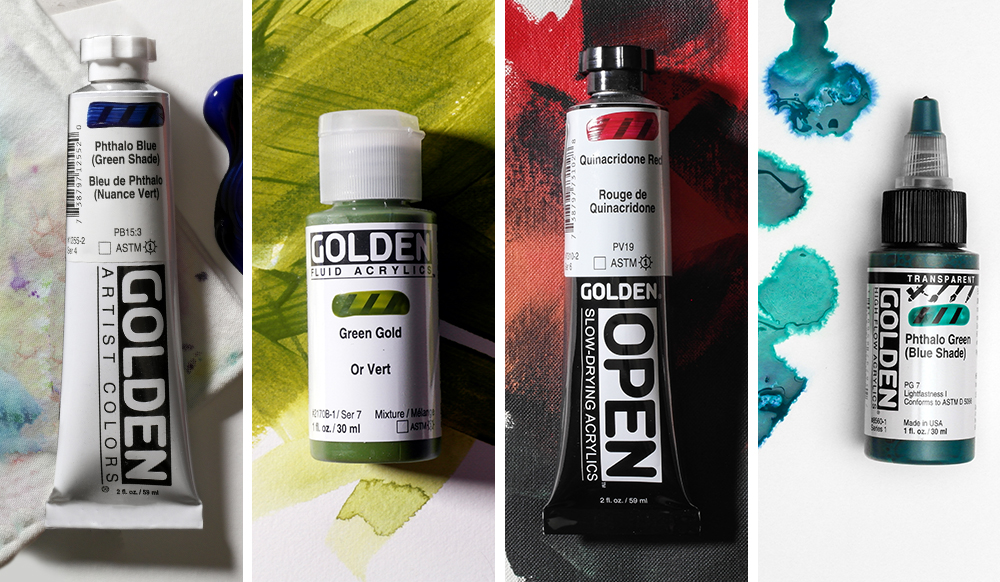 Elevate your acrylic painting with Golden Artists Colours, the ultimate alternative to Winsor & Newton Professional and Liquitex Professional Acrylics. Regarded as the gold standard for acrylic painting, Golden offers an extensive system of acrylic paints and mediums, allowing you to fully immerse yourself in this versatile medium. With five different variations of acrylic paint, including a Heavy Body option with a similar rich texture to Winsor & Newton Professional, Golden provides artists with endless possibilities to explore and create. Say goodbye to limiting options and say hello to the pinnacle of quality in acrylic painting with Golden Artists Colours.
Winsor & Newton Galeria Acrylics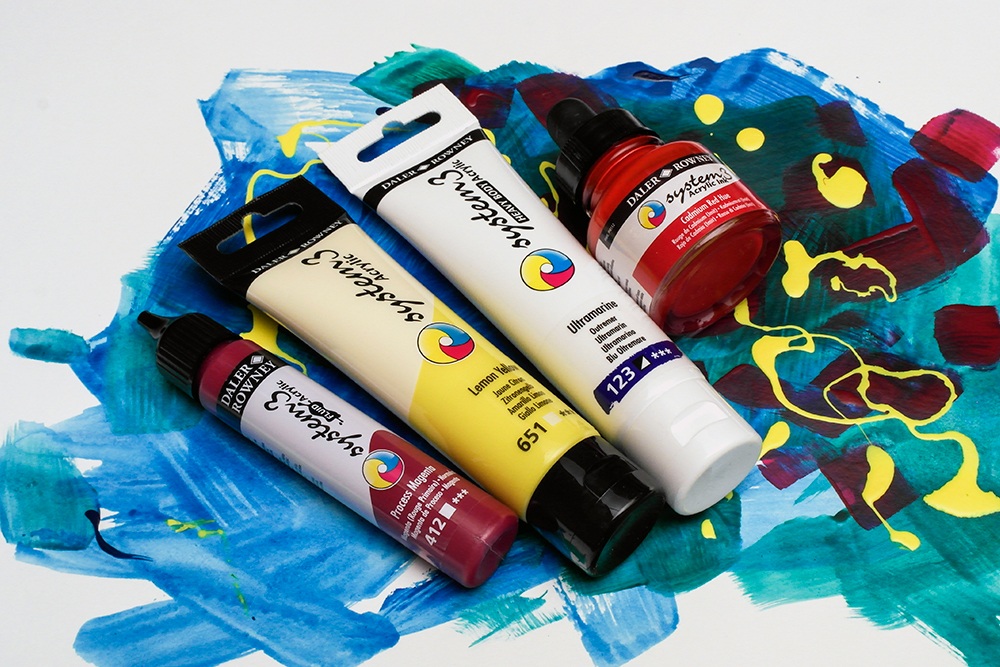 Explore the versatility of acrylics with Daler-Rowney System3 Acrylic Paints, the ideal substitute for Winsor & Newton Galeria Acrylics. With a similar range of tube and tub sizes at comparable prices, System3 takes your painting to the next level by offering four fully intermixable consistencies, giving you greater versatility and control over your paintings. Perfect for beginners who want to experiment with different bodies of acrylic paint, or for artists who use a lot of colour, System3 also comes with a small selection of mediums to enhance your techniques.
Alternatives to Winsor & Newton Oil Paint
Winsor & Newton Artists' Oil Colour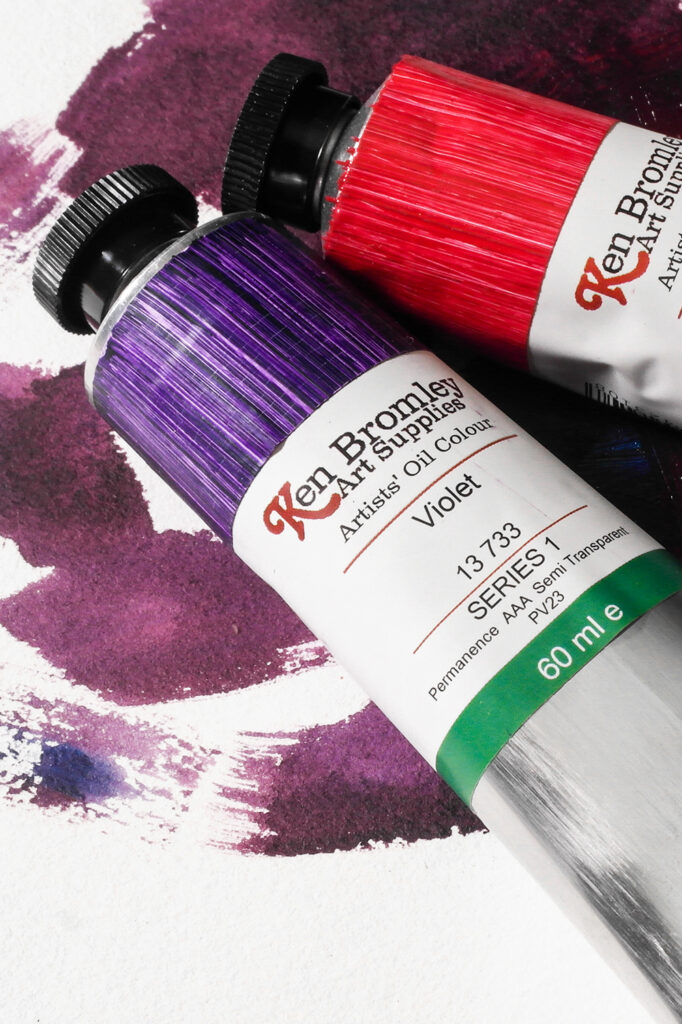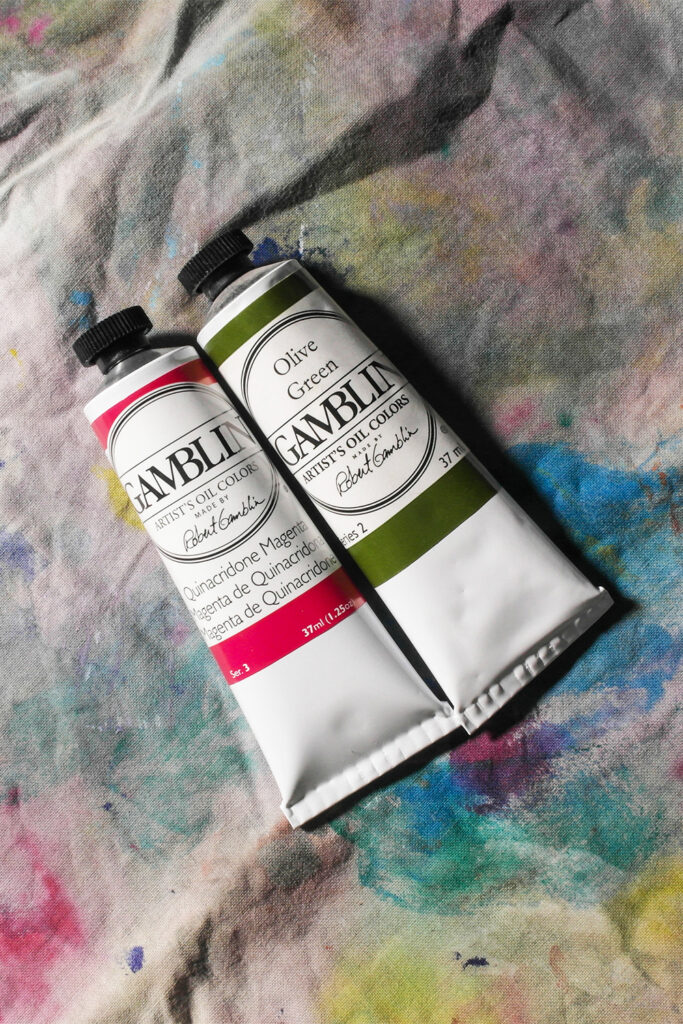 Get the same professional quality colour as Winsor & Newton Artists' Oils with Ken Bromley Artists' Oils and Gamblin Artists' Oils. Our own brand oils, made in the UK, offer you the same high quality colour at an affordable price. See what professional artist Sean O'Grady thought after testing Ken Bromley Artists' Oils. Gamblin oils are also an excellent choice, trusted by fine art institutions and conservators worldwide for their exceptional colour quality. While they may not offer as many colours, they have all the essentials you need on your palette.
Winsor & Newton Winton Oil Colour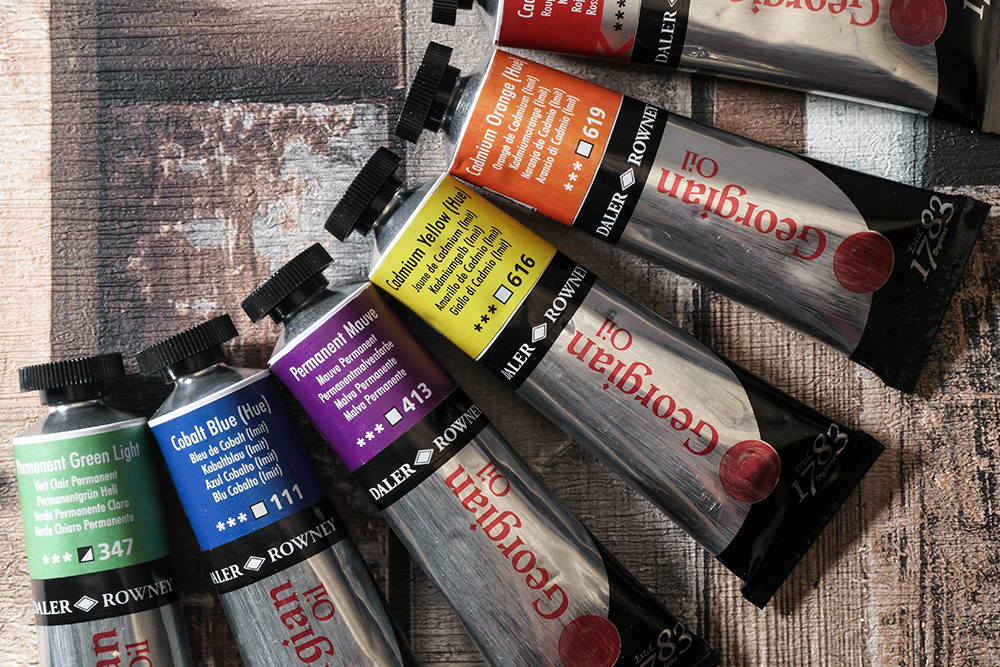 Looking for a even more budget-friendly alternative to Winsor & Newton Winton Oil Colours? Look no further than Daler-Rowney Georgian Oils! Not only are they more affordable, but they also offer a thicker consistency perfect for impasto painting. Whether you're a beginner or a seasoned pro, Georgian Oils provide excellent value and versatility. Plus you're free to modify their working properties using a range of solvents and oils also available from Daler-Rowney.
Winsor & Newton Artisan Water Mixable Oil Colour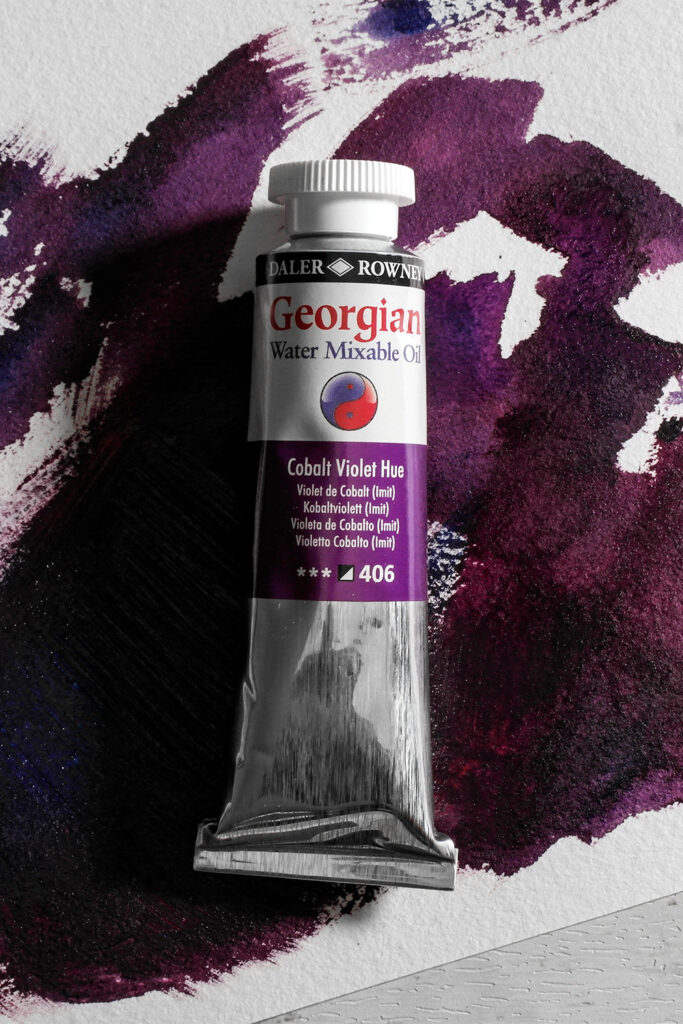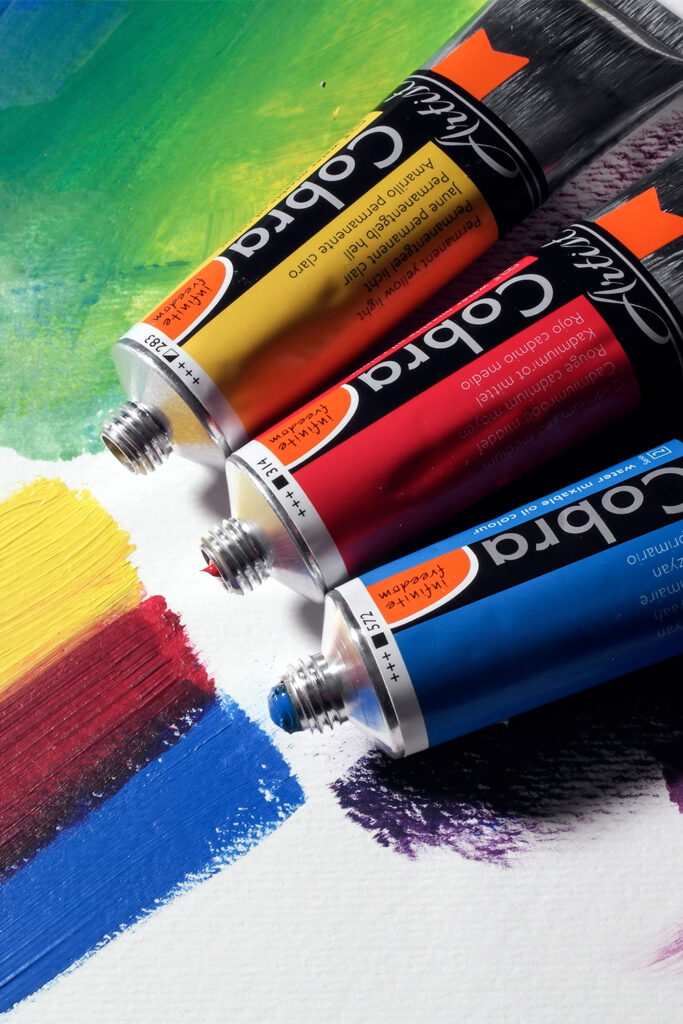 Experience the power of water mixable oils with Daler-Rowney Georgian and Cobra Artists' options – perfect for artists looking to transition from Winsor & Newton Artisan. Georgian Water mixable Oils offer affordability and a similar pigment load, lightfastness, and durability to Artisan. And, just like Artisan, they can be thinned and cleaned using water or Georgian Water Mixable Mediums and Thinners.
Looking for an upgrade? Why not try Cobra Artists' Water Mixable Oils. These professional-grade paints boast a high ratio of single pigment colours, resulting in exceptional hues with uniform drying time and sheen. This brings predictability to the painting process and makes for an easy clean-up with just water. Explore both traditional and contemporary oil painting techniques without the worry of harsh chemicals.
Bringing the best art materials to creatives all over the world
We understand how important it is for you to have the best art materials, and we hope our suggested alternatives will help you to continue to create your best work.
Is there a product you love that we don't carry? Let us know! We're always looking to add new products to our catalogue and we're excited to stock the tried and tested materials that you love. Just drop us a comment below or send us an email with any product suggestions.