POSITIVE VIBRATIONS Exhibition Opens at City Point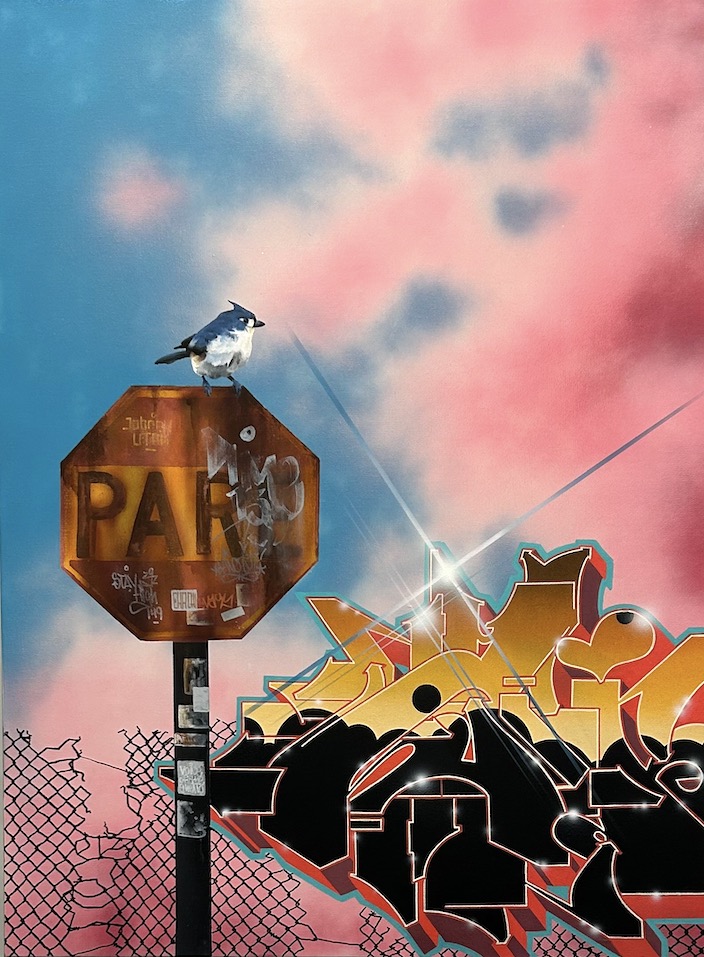 Opening this evening, Friday, January 13 and running through February 5 at City Point in Downtown Brooklyn is POSITIVE VIBRATIONS. Curated by Collect with Lulu and Silvertuna Studios, it is an exhilarating exhibition featuring an eclectic scope of works by a range of contemporary artists from legendary graffiti writers to pro skaters.
The image featured above was fashioned by the wonderfully talented Bronx-based Zimad, who also painted a huge, brightly-hued mural at City Point's Flatbush Atrium as a tribute to the approaching Chinese New Year, the Year of the Rabbit. A limited-edition of Year of the Rabbit coloring book calendar will be also available for purchase at the gallery.
A small selection of images of additional artworks on exhibit in POSITIVE VIBRATIONS follow:
Bronx-based Eric Orr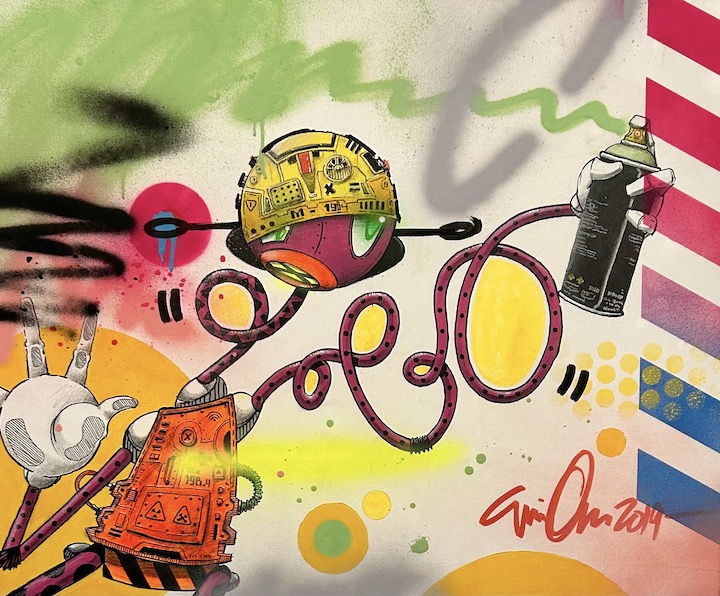 American Pro skater Christian Hosoi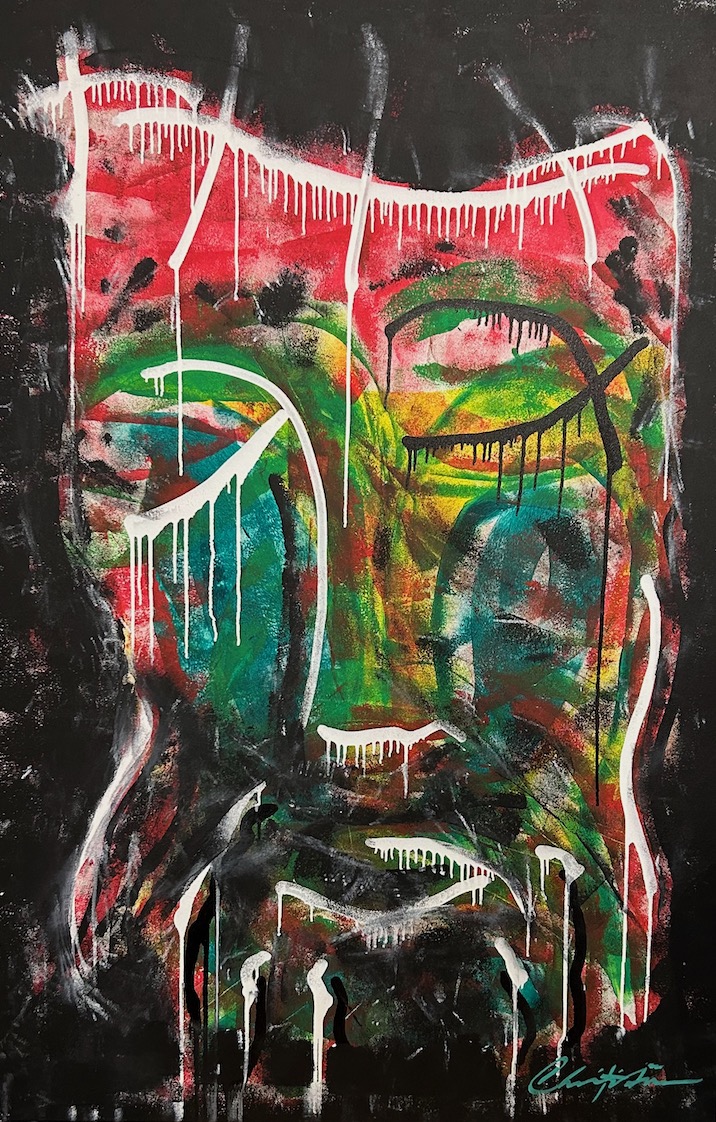 NYC-based Australian artist Damien Mitchell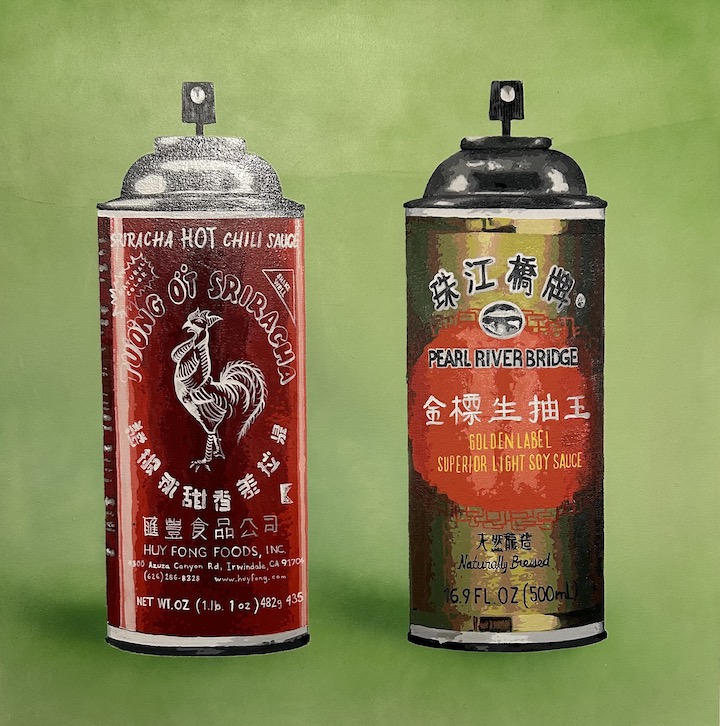 Bronx-based legends Cope 2 (top) and T-KID 170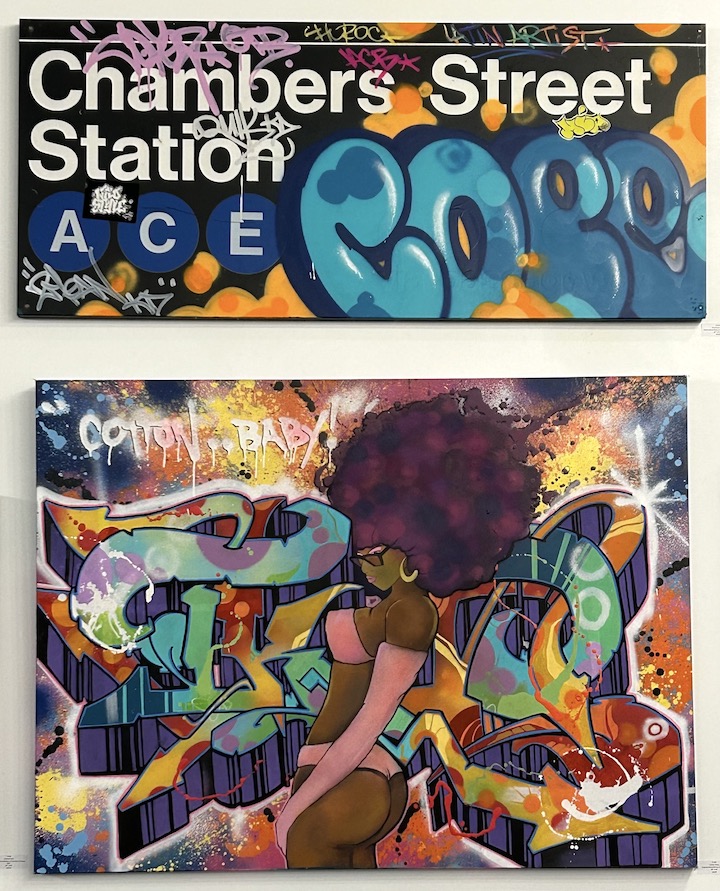 Greek artist Andreas Rousounelis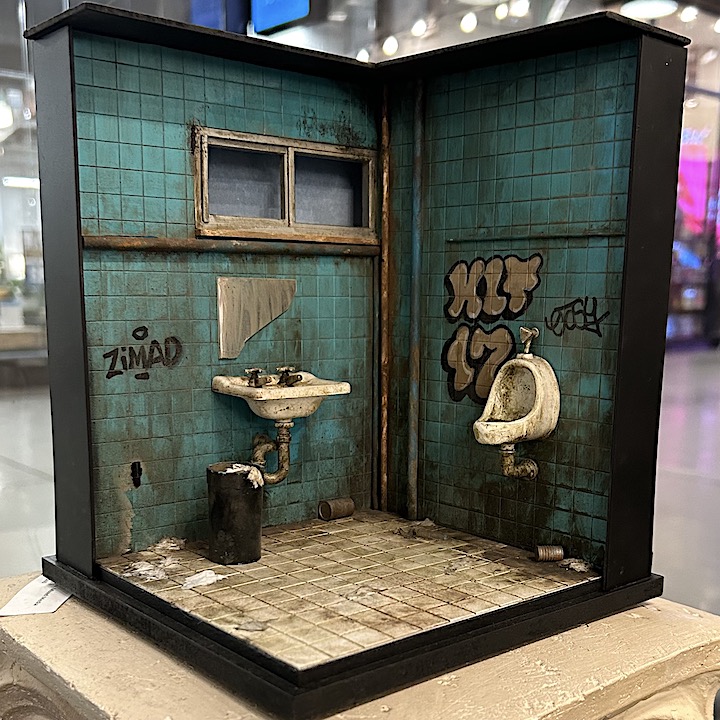 Chicago-based Rubén Aguirre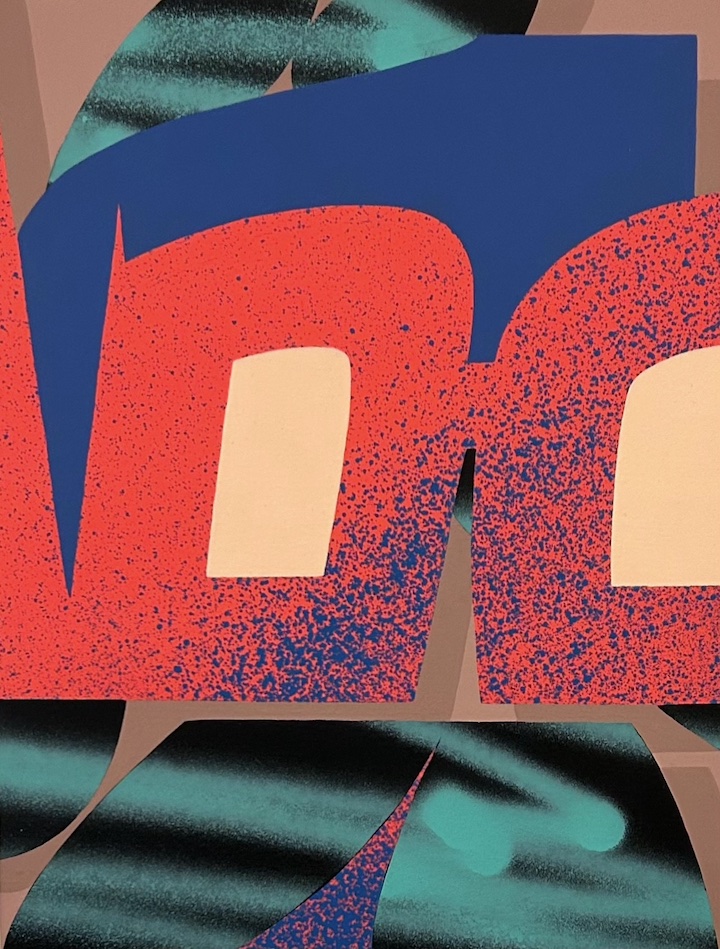 The gallery is welcoming to children, as well. Among the exhibition's highlights are classes scheduled for children by the legendary Al Diaz on "How to Create Your Own Graffiti Alphabet."
Located at 445 Albee Square West, the gallery is open Monday – Wednesday by appointment and Thursday – Sunday 12-7pm. Gallery contacts are lulu@collectwithlulu.com and silvertunastudios@gmail.com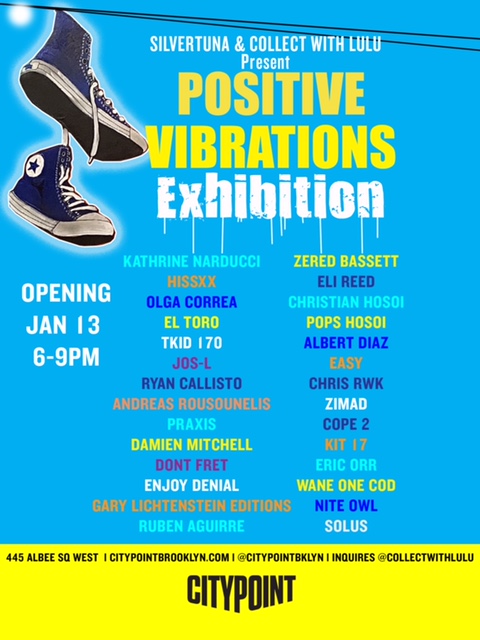 Photos of images: Lois Stavsky