4 Ways to Celebrate Black History Month 2023 at CMA
Celebrating the work of Black artists is not simply for a month, but a lifetime. While we will continue to uplift Black art and creativity all year long, here's a list of programming celebrating this year's Black History Month along with opportunities to reconnect with Black artists on view now in our permanent collection.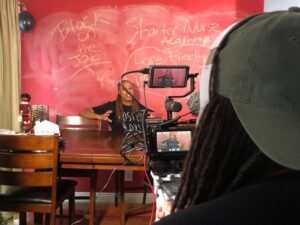 1. Film Screening and Community Discussion: Still Waters Never Crash
February 2, 5:30–8:00 PM
Attend a film screening for "Still Waters Never Crash," a riveting story that follows Dr. Sharrica Miller as she visits motels she used to call home and reflects on her first foster care placement at the age of five.
More Information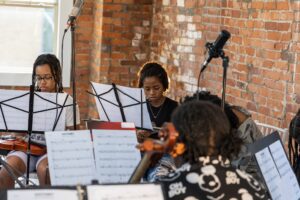 2. Pop-up Performance by the Columbus Cultural Orchestra
February 12, 2–3:30 PM
Join us for a free performance by the Columbus Cultural Orchestra. This small chamber ensemble will showcase a diverse range of music, including jazz, hip hop, R&B standards, and classical infusions.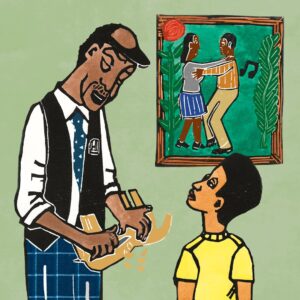 3. Family Book Event: You Gotta Meet Mr. Pierce!
February 25, 11:00 AM–2:00 PM
Celebrate the life and work of beloved Columbus artist Elijah Pierce at an event highlighting a new children's book. Written by local authors Chiquita Mullens Lee and Carmella Van Vleet, this drop-in program features a live reading, author meet-and-greet and a fun woodblock printing activity.
More Information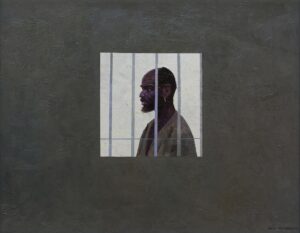 Dean L. Mitchell, No Way Out, c. 2003. Oil on canvas. Gift of Kathryn Flynn
4. Reconnect with our Permanent Collection
Our permanent collection is home to hundreds of works by Black artists. Discover 10 artists whose work is currently on display including Benny Andrews (Gallery 1), William Hawkins (Gallery 2), Jacob Lawrence (Gallery 1 & 4), Dean Mitchell (Upper Atrium), Elijah Pierce (Gallery 4 & Wonder Room), Aminah Robinson (Center for Creativity), Hughie Lee Smith (Gallery 1), and Wyze (Big Idea Gallery).
Blog image: Aminah Brenda Lynn Robinson, To Be A Drum [Daddy Wes, Mat, and Martha Lying in the Grass], 1998, Mixed media. Gift of the Artist