ChrisRWK Solo Exhibit "Promise Made. Promise Kept" at Harman Projects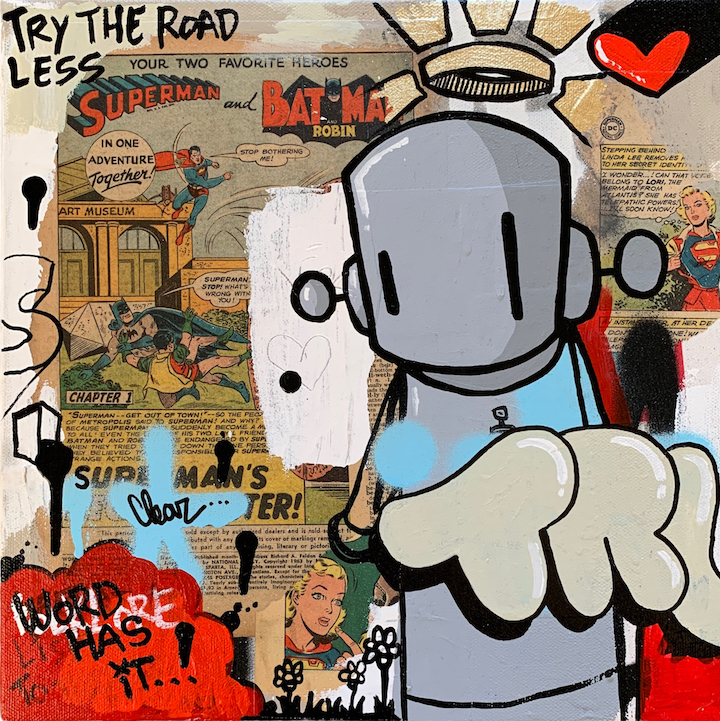 With its fusion of graffiti, comic and fine art aesthetics, ChrisRWK's artworks — both on and off the streets — have long captivated us. His beloved robot character has made its way onto just about every surface — from stickers to canvasses to huge vehicles to massive walls. Opening this Saturday evening at Harman Projects is his solo exhibition, "Promise Made. Promise Kept," showcasing a range of new artworks, including a 3D rendition of his iconic robot.
Featured above is ChrisRWK's mixed media painting "Tale Be Told," one of his 12 x 12 inch artworks on exhibit. Several more images of artworks from "Promise Made. Promise Kept" follow:
True to the Blue, 12 x 12 in.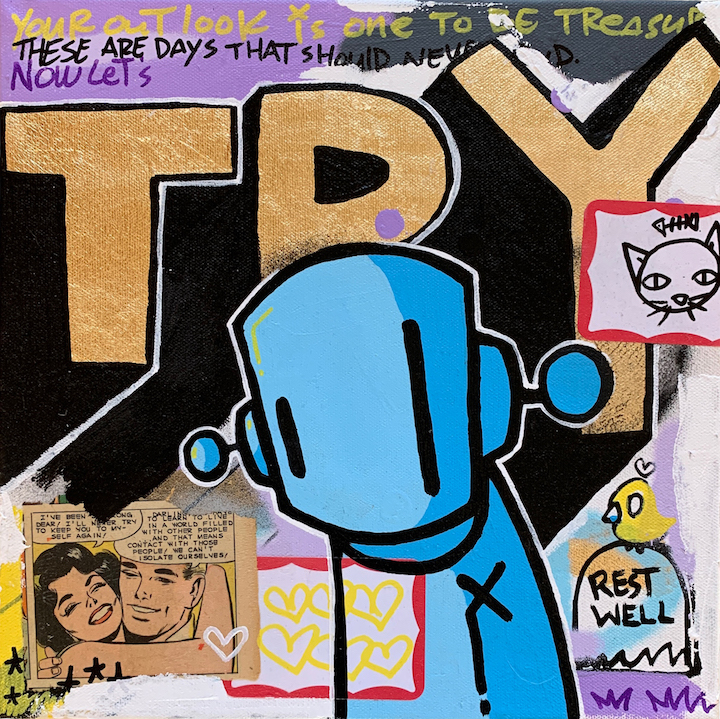 Lost Amongst Ghosts and Shadows, 12 x 12 in.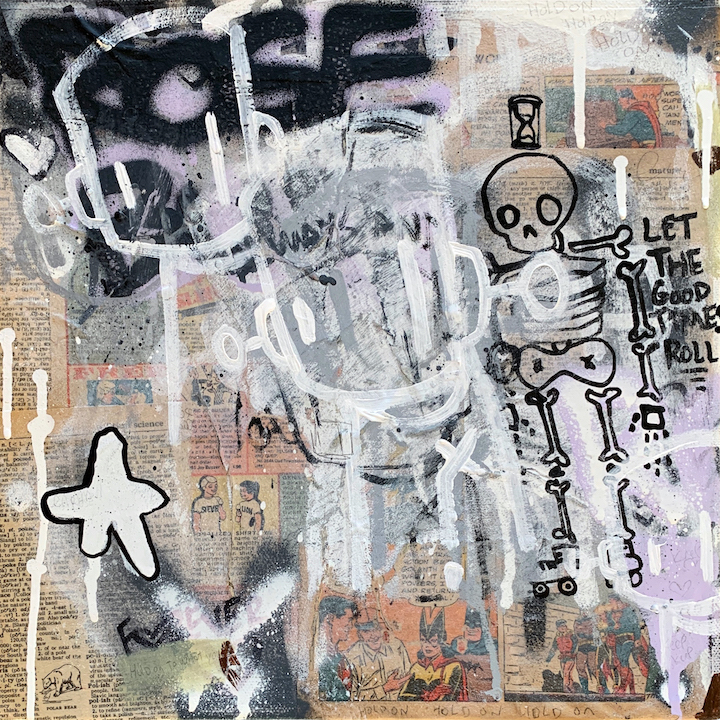 Beat the Odds, 6 x 6 in.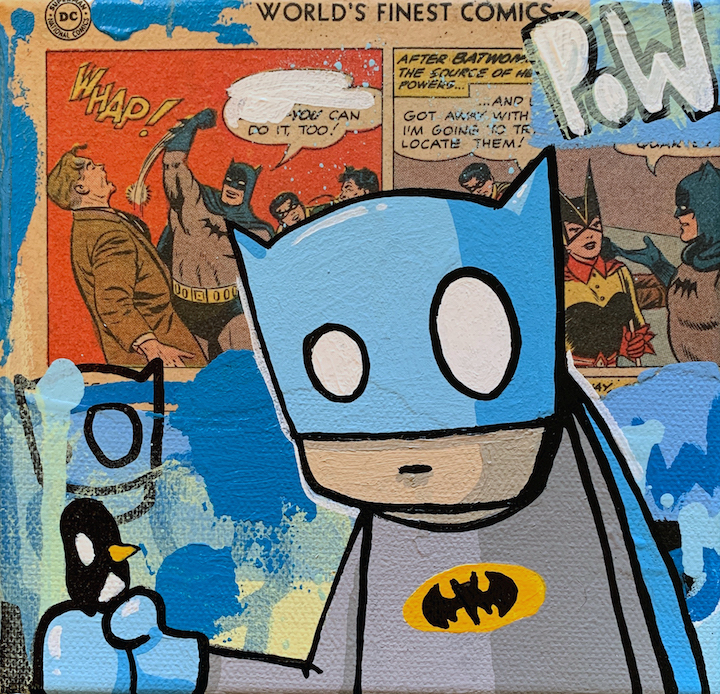 At the Top of My Lungs, 12 x 12 in.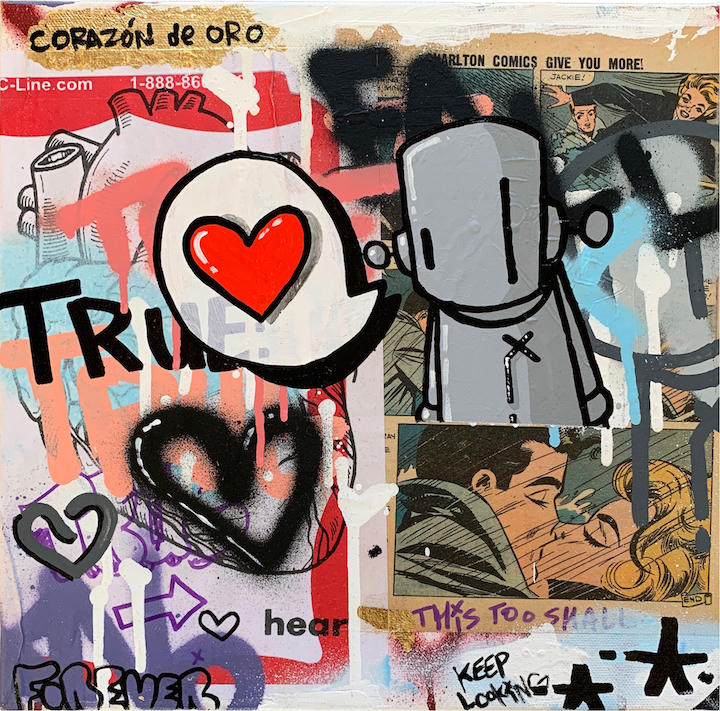 For Giving, Bronze Sculpture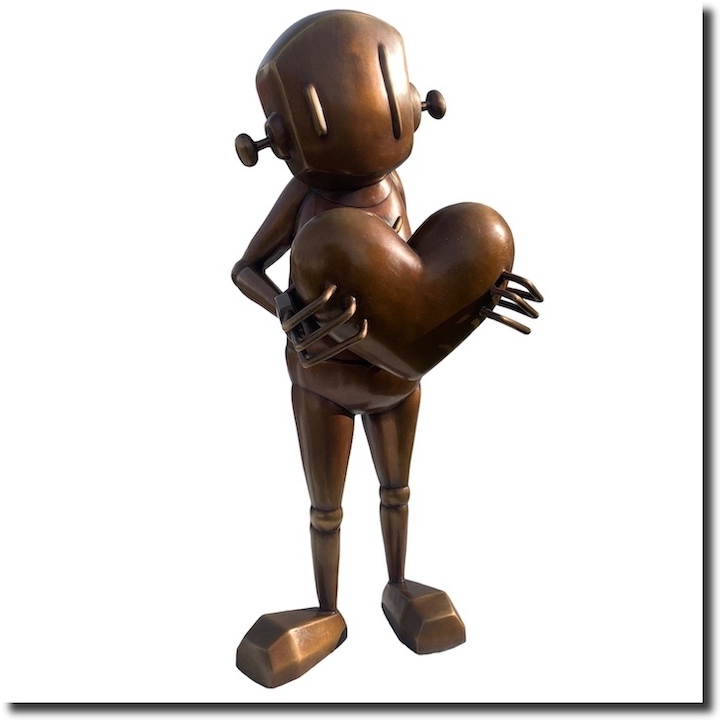 A reception for "Promise Made. Promise Kept" will be held this Saturday evening, February 11, at Harman Projects from 6-8pm.  Located at 210 Rivington Street on the Lower East Side, the gallery is open Tuesday – Saturday from 10am – 6pm. "Promise Made. Promise Kept" remains on view until Saturday, March 4th
And be sure to check here to read Gallery Director Raul Barquet's illuminating interview with ChrisRWK, published this past week in Juxtapoz.
All photos courtesy Harman Projects