How Artist Residencies Improve Your Art
An artist residency is one of the steps towards becoming a professional artist, and a chance to develop your art practice and other highly-prized skills in the Artworld. So how do you become an artist-in-residence?
What are artist residencies?
Artist residencies are a form of grant or award that enables artists to freely explore their art without the strain of financial worries. Often, resident-artists are expected to teach classes or engage with local communities, as well as take time to work on their craft. Non-profit organizations, museums, art institutes and even wealthy individuals fund artist residencies.
Most artist residencies begin with an open competition, with the hosting institution setting out guidelines for the type of artists they seek. The funding organization may limit applicants by medium, genre, level of experience, or demographics (such as women or people of color).
The duration of art residencies ranges from a few weeks or months to a full year. Some artist residencies come with a stipend or salary, the scale of which depends on the hosting institution's finances and the resident-artists' experience and renown. Alternatively, other artist residencies require the artists themselves to pay for the opportunity (or find funding).
Despite its name, an artist residency doesn't always require you to reside on the premises of a given institution. That said, most hosts will offer free accommodation onsite or nearby. Further, artist-residents enjoy a dedicated studio space, where they will be required to spend a certain amount of time working on a specific project.
What do you do during an artist residency?
The day-to-day activities of an artist-in-residence vary, depending on the size and mandate of the institution, its location and the requirements of the residency program. However, most artists find they undertake some combination of the following three activities during their residency.
Commissions
For some art institutes or organizations, an artist residency culminates in a significant commission for an artwork.  The artist-in-residence spends time within an organization, learning its history and combing collections for inspiration on a work that fulfills the project's goals and encapsulates the host institution's mission.
The residency can mark a celebration or an anniversary or be part of a new theme or exhibition. Often, these landmark residencies are the most highly prized, and therefore the most competitive. But don't be put off! Understanding the requirements of the residency and matching your skills or talents to the project goals is the key to your success.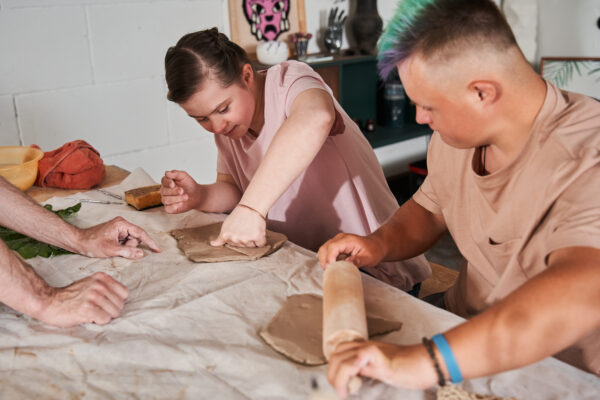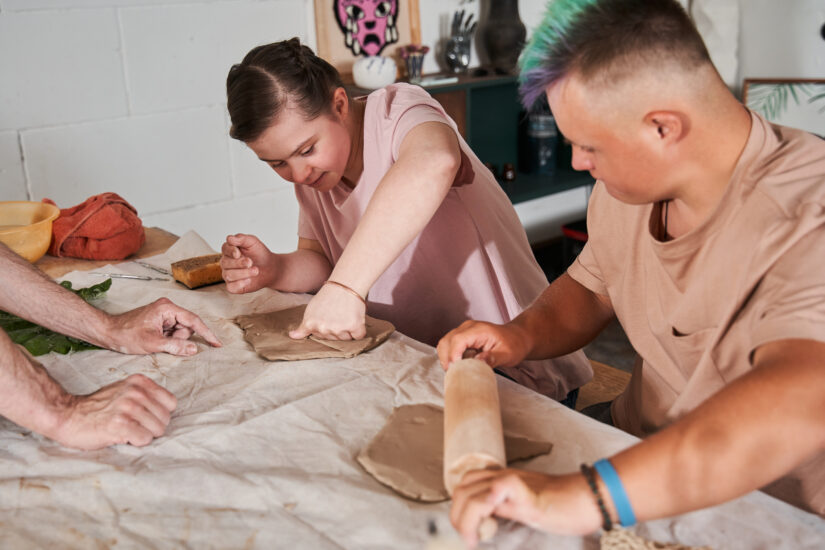 Education
Publicly-funded residencies will generally involve an element of teaching.  Your residency may require you to hold workshops or classes, working with specific community groups.  For example, you might be asked to work with children, those with particular needs, or other under-represented groups within the Artworld.
Mentoring
Artists working alone in their studio can struggle to find peers to work with and help develop their art practice. Fortunately, artist residencies that emphasize mentoring are an opportunity to develop your craft under the watchful eye of a more successful artist. Conversely, some residencies for more seasoned artists come with an expectation that they serve as mentors for other less experienced artists-in-residence or aspiring local artists.
Paid, unpaid or paid for?
Funding can be hard to come by within the Artworld, so expect to be paid little or nothing for an artist residency.
However, many will cover expenses and even offer free accommodation.  If you cannot do it for free, you may find funding from an external source, or apply for a scholarship.
It is not unusual to be charged for applying or taking part. Artist residencies that charge for the residency are still highly competitive and organizers are unlikely to be making a profit.
If you're wondering whether a particular art residency is worth the investment, talk to previous residents, both recent and those who can speak to the long-term benefits.
Length of residency
Residencies can last months, weeks, or even days.  There are even some that will require a year of your time, particularly those overseas.
Before applying, ensure you have the time available and are willing to suspend your own art practice.  
Why should you do a residency?
An artist residency confers significant cachet.  Even a small or lesser-known program will confirm your status as a professional artist. 
From the standpoint of your CV, residencies carry as much weight as an exhibition. In fact, they may carry more, given their relative scarcity.
Spending a dedicated period on a subject will influence and further your art practice.  So ensure you only apply for artist residencies that spark your interest and meet your long-term goals.
Applications: what to expect
Each residency is looking for something different. What it means to be an ideal candidate will vary from one institution to the next, as each hosting institution ultimately seeks out artists who match their mission and project goals.
Typically, the competition is fierce, and the application process can be long and complicated.  For those seeking a resident artist, the sheer thoroughness of the application weeds out those less serious while supplying plenty of information on applicants. There may be several stages of application, with a shortlist and additional work or interview.
TIP: Look into previous resident artists if you're applying to a regular program. But beware: organizers may want something completely different during this application cycle.
What are artist residencies looking for?
First, any host wants someone who will take the residency seriously and complete it.  Some programs may require specific skills – for example, those of a sculptor or painter.  Others may want someone from a geographical area, demographic or age group.  
Ultimately, whatever the the skills and characteristics of the successful applicant, what a host institution is looking for is someone who can accomplish their objectives.
Among the most common goals of an art residency are:
Capturing History
An anniversary of an institution, event or city is a common reason for an artist residency. It is more likely to involve the local community and require research into an element of the past.
New ways to present artwork
Museums and public art galleries are often looking for new ways to present their collection. For that reason, they may ask an artist-in-residence to reframe their collection or use it as inspiration for a new work.
Raising Awareness
A residency might be looking for work that raises awareness of an environmental or social issue, or highlights a change in a local community. The subject might be international, national or local in theme.
Read the small print before you draft an application, and don't be afraid to ask questions.  There is anecdotal evidence that asking questions will bring your application to the top of the pile.
TIP: If you have a unique or rare skill, look for residencies that match.
What are you looking for?
Before applying for a residency, you should have a clear idea of what you want to achieve.  It may be the subject matter you want to understand, the time and space to develop specific skills related to the purpose of the residency, the networking opportunities, visibility and prestige that comes with the residency. Or, you may simply want a pause and change of scenery to inspire new ideas.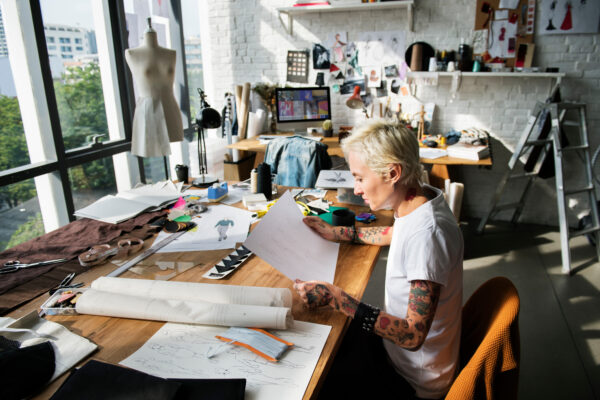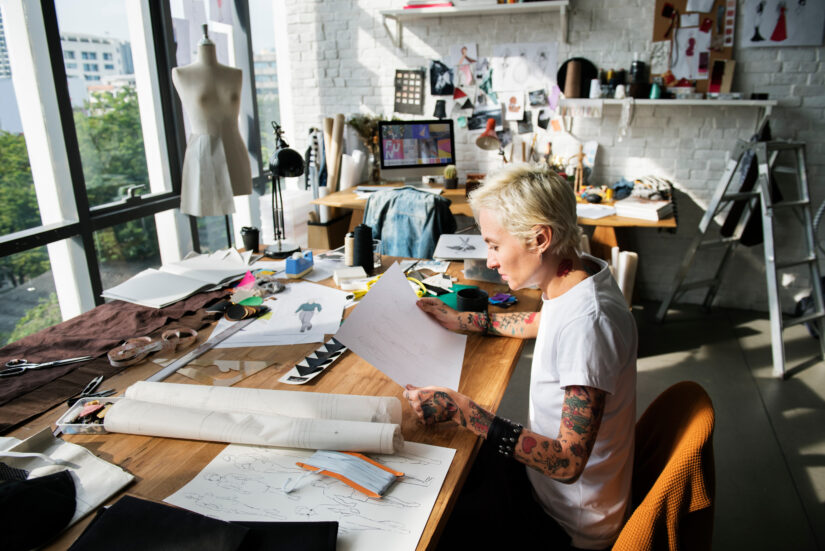 TIP: Avoid applying for residencies simply to stuff your CV.
Organizing your own residency
If you work closely with an institution or organization, it may be worth speaking to those who run it or own it, such as a board of governors.  You will need a clear idea of why you are offering yourself as an artist-in-resident, what skills you can bring to the institution, and a specific project you could accomplish during your stay. In short, you will need to produce the same information you would for a standard art residency application. 
What institutions might host a residency?
Town halls and other public buildings
Possible opportunities for artist residencies
Art Residencies in 2023
There are thousands of residencies on offer in 2023, but there are specific websites, such as CaFE and Res Artis, that aim to bring all opportunities together.  To whet your appetite, here are a few opportunities.
NOTE: Many of these residencies are annual, so even if you have missed the deadline for 2023 programs, look out for dates for 2024. 
This series of summer residencies provide uninterrupted time and space for creatives in all disciplines at the Byrdcliffe Arts Colony residency in Woodstock, NY. This residency costs $800, but there are a limited number of general needs, and merit-based fellowships and grants available.
The RAMA Art Residency is located in Torres Vedras, in the western part of Portugal.  Aimed at research and experimentation by national and international artists, researchers, and curators, it promotes the interaction between professionals and the crossing of artistic practices.
This residency for Black, Indigenous, and People of Color (BIPOC) is open to U.S.-based creatives of color working in any genre of visual art, creative writing, and performance arts.
Creekside Arts is an Artist-in-Residence Program that is a unique opportunity to reflect, create and explore in an inspiring setting among the Redwoods of Northern California.
A £3,000 stipend is available for the artist, alongside free accommodation in an 18th-century cottage in the Derbyshire Dales for three months culminating in an exhibition at Wirksworth Festival. The residency "explores the area from an outsider's point of view."  Open to U.K.-based artists with a minimum of five years of experience.
This self-directed program is set in acres of fields, gardens, and woodlands in the Somerset levels in the U.K. Up to five artists per residency will live in the old farmhouse during their four-week stay. Each artist will have a private room with shared living space.
This non-profit artists-in-residence program allows artists to work, collaborate, and be mentored by some of the world's most distinguished artists in the visual, literary, and performing arts. All residency fees, room, and board are waived for accepted artists.
Artist residencies are a vital step on your path to becoming a professional artist. Discover more on our blog of how to become successful artist.