George Townley | Depicting Los Angeles Landmarks
About George Townley
George Townley is an illustrator based in London who is passionate about all things Americana. His store features a collection of colorful prints that celebrate his favorite landmarks around Los Angeles and California. As a London-based artist, Geroge's unique perspective on LA allows him to bring a fresh and outsider's view to my illustrations.
He designed and illustrated each print using theprintspace, a fully carbon neutral printing and shipping service. 
Go ahead to the nice and fresh interview with had with him!
–
Hello George! Let's start from the basics. What's your name, and where have you grown up?
Hello! My name is George Townley, and I am from Blackpool, England.
When or how have you understood you wanted to become an artist?
After studying abroad in California and seeing all the mid-century modern architecture, palm trees, blue skies, and classic cars, I felt endlessly inspired. I had to get it all down on paper.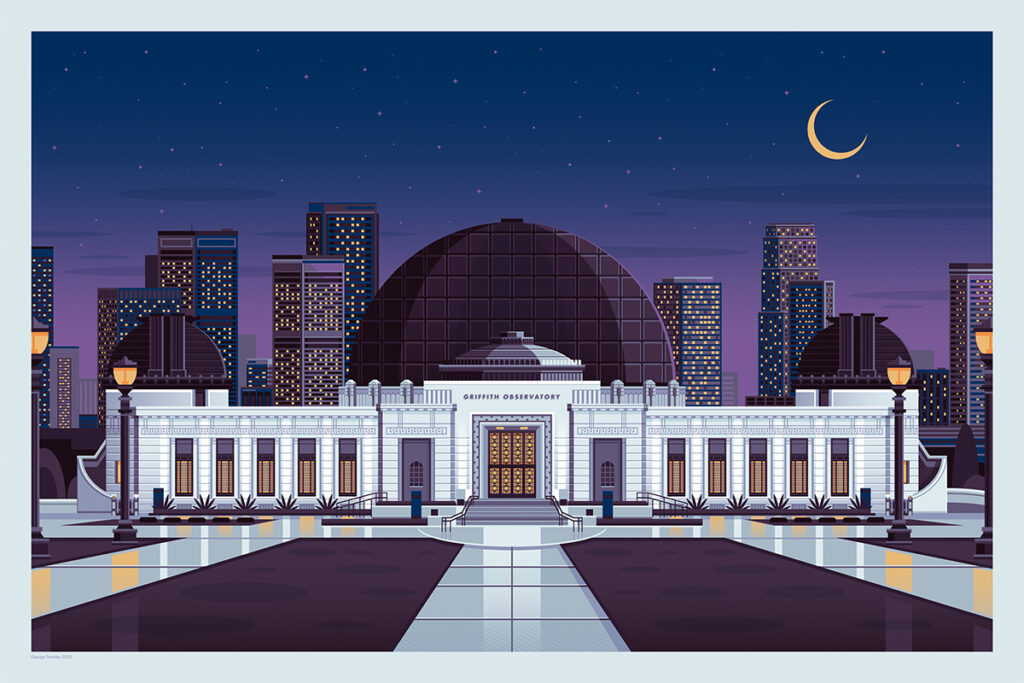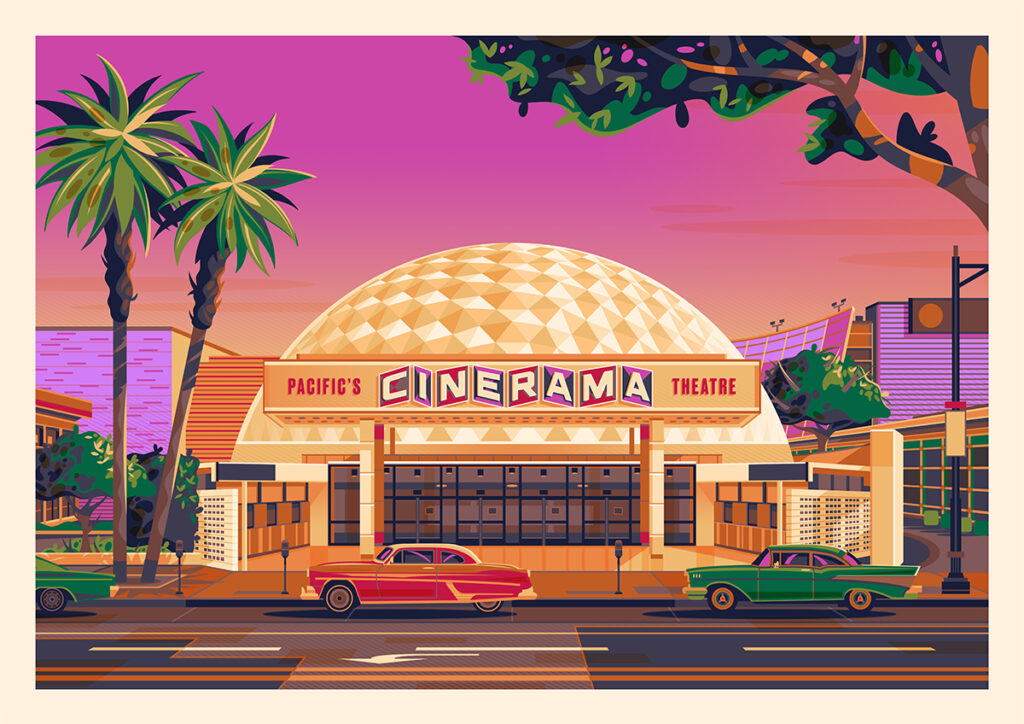 Please briefly describe your technique and tell us what drives you to make art.
My distinctive style works perfectly with my niche, Los Angeles landmarks. I have a simple but detailed tone with a retro feel.
Many people who purchase my work tell me it feels nostalgic and reminds them of their time growing up there. 
Creating work that unlocks fond memories within people drives me to make art.
What is the main feature that has changed in your work or practice?
My style has become more confident over the years. Rather than hiding the landmark through many plants and other features, I prefer to have the architecture front and center with a more confident interpretation of what made it so great in the first place. I currently do much more research to ensure that too.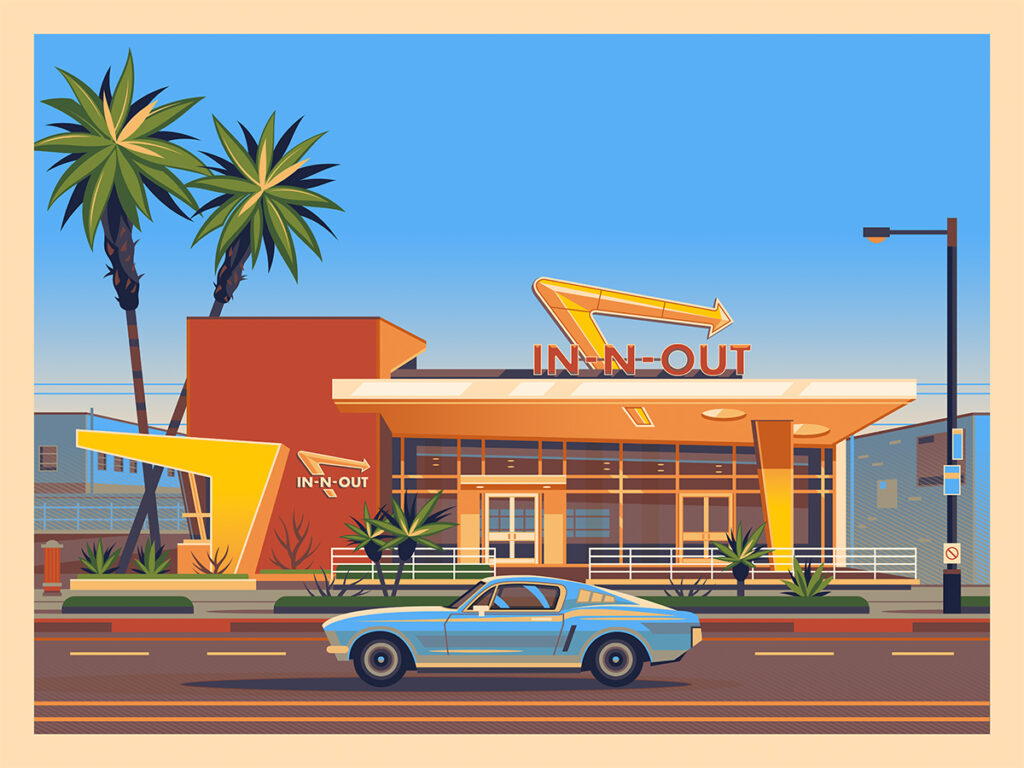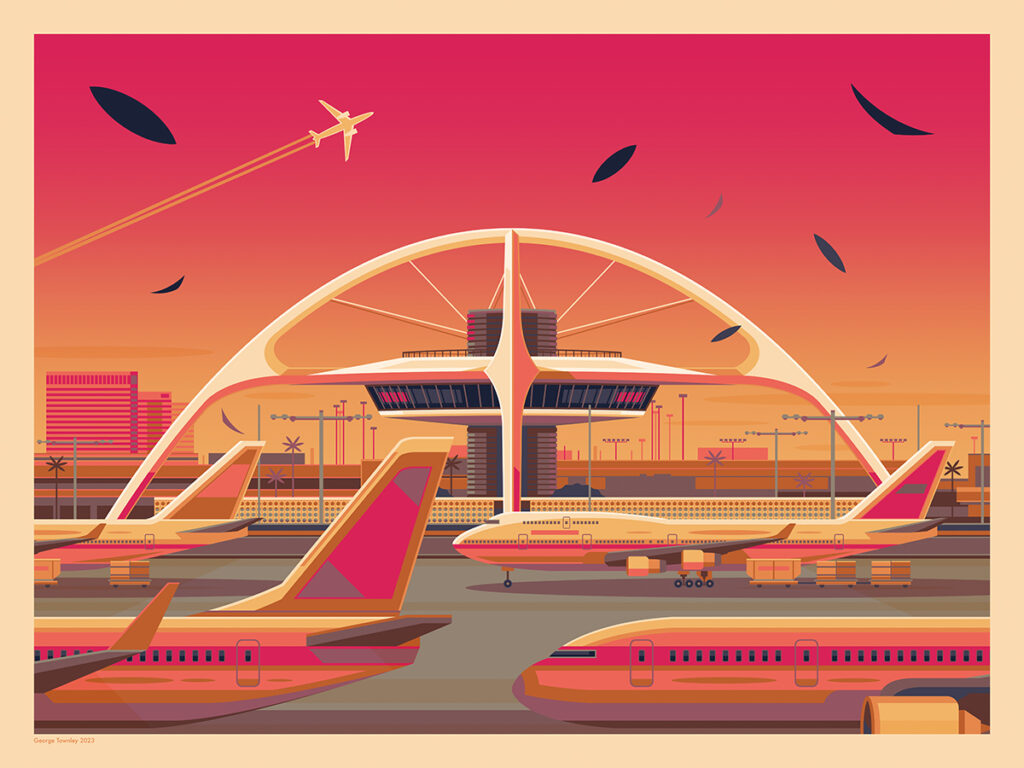 Which artist primarily inspires your work? And is there something else, outside visual arts, that keeps you motivated?
Hiroshi Nagai inspires me greatly; an artist who has taken a liking to another country and chosen to represent it in their career.
Film and television keep me motivated. I love classic Hollywood and take a lot of inspiration from classic movies I used to watch growing up.
How would you like people to engage with your work?
I hold a yearly exhibition, so I aim to grow the crowd attending my event every year. I also have a personal store and love seeing my work in people's homes.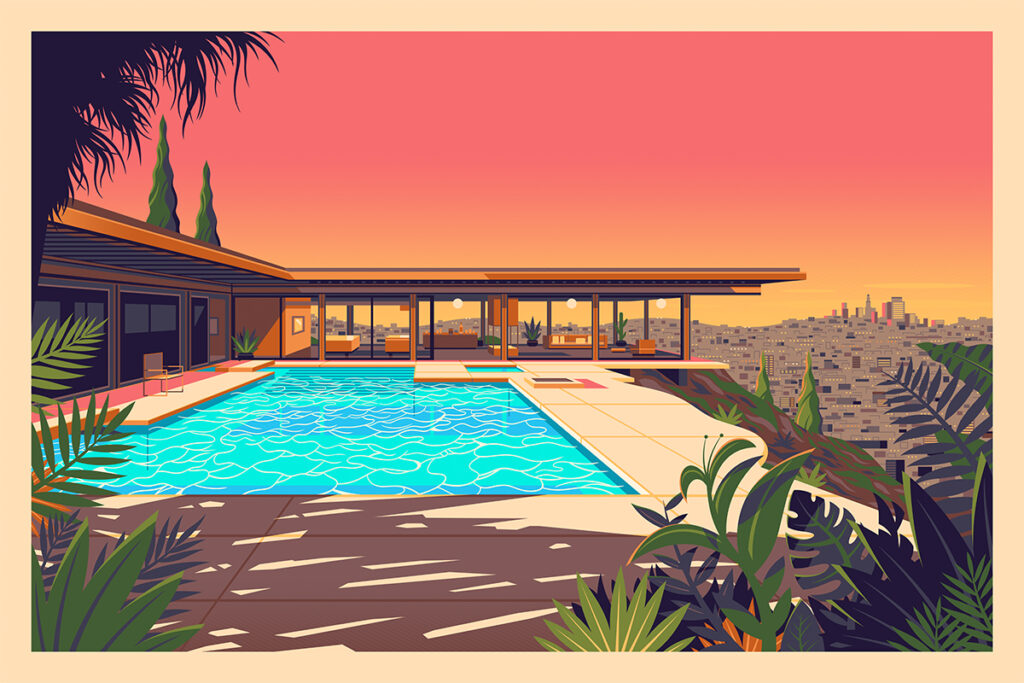 Spread the word! Do you have anything exciting on the horizon?
I have an upcoming pop-up show in Los Angeles with Gallery1988, featuring brand-new prints and allowing me to engage with like-minded people who enjoy my work. Super excited.
Go here to purchase George Townley's prints on his website >
Or follow him on Instagram >
Read similar articles on Hue&Eye >